Are you looking for things to do in Berlin at night?
Berlin is a German city with a rich  history, amazing architecture and delicious food.
Not to mention the cheap beer, endless markets, and a vibrant nightlife like no other.
It's safe to say that there's a little something for everyone in this one-of-a-kind city.
If you want to continue exploring Berlin at night, here are a few fun ways to spend the evening.
1/ Berlin Private Walking Tour
If you are a history buff, you cannot miss this tour.
Like most European cities, Berlin is best explored by foot and there's a special charm about it once the sun goes down.
This three-hour private walking tour begins at the iconic Gendarmenmarkt square.
Here, you will be awestruck by the beautiful 18th Century German and French cathedrals as well as the neo-classical Konzerthaus.
Arrive early to take plenty of pictures.
After this, you will continue to the State Opera House and St. Hedwig's Cathedral which is inspired by the Pantheon in Rome.
You will then get a chance to see the famous Humboldt University.
With 40 Nobel Prize winners associated with it, it's not just one of Berlin's oldest universities but also its finest.
You'll also stop at the building of the New Guardhouse, the old Arsenal baroque building, the Crown Prince's Palace, and the Pleasure Garden.
This is where you'll get a lovely view of the Berlin Cathedral.
Finally, you will cross the Spree River, pass through Marx-Engels Public Park and reach the Royal Palace.
You can choose to return to any central place at the end of the tour.
We recommend grabbing a lovely meal and a couple of drinks at one of Gendarmenmarkt's many restaurants and bars.
---
2/ Visit the DDR Museum
Museum enthusiasts are sure to enjoy Berlin's award-winning DDR Museum.
Experience socialist East Germany and understand everyday life under the dictatorship of the DDR government.
The best part about this museum is the immersive experience that it offers.
Unlike most museums, the exhibits here are not hidden behind glass.
In fact, visitors are encouraged to touch, feel, and interact with them to go back in time and truly understand the past.
One of the highlights and perhaps the most popular exhibit is a simulated drive in an original Trabant P601.
Other highlights include a reconstruction of an East German apartment with five rooms and original television programming, the "In Praise of Communism" fresco and tons of games for visitors of every age.
This museum is both fun and educational and perfect for an evening out!
---
3/ Join a Pub Crawl
Berlin is famous for its intense pub nightlife.
It can be daunting to decide which pubs or nightclubs to visit given the endless options.
Put on your dancing shoes and join a pub crawl with a small group and local guides who know the ins and outs of Berlin at night.
Meet your guides in front of the old Post Office at 8 pm and get ready for an unforgettable night.
You will visit 4 bars and 1 club including funky cocktail lounges, a hidden basement disco, and a dance club.
You will get free welcome shots at every bar, VIP entry, exclusive deals on drinks all night long, and much more.
The best news is that you can continue to party even after the crawl ends.
Berlin's public transportation system runs all night long so you won't have any problems going home.
---
4/ Brewery Tour
It's no secret that the Germans love their beer and it would be a crime to not experience their unique beer culture while you're in Berlin.
While most tourists choose to visit the city during Oktoberfest, any time of the year is a good time for beer, especially at night!
Join this 3-hour craft beer and brewery tour to discover some of Berlin's finest beers.
You will meet your guide at a central location and visit three local craft beer bars or craft microbreweries and sample some amazing beers.
The first beer or beer tasting sampler at every location is included in the price along with a classic German snack.
This tour is perfect for learning all about Berlin's rich brewing history right from its roots to today.
---
5/ Experience the coffee culture
Believe it or not, Berlin is a coffee lover's paradise.
On this 2 hour private tour, you will walk around the eclectic area of Schöneberg, discover the birthplace of actress Marlene Dietrich, and visit three rather quirky coffee shops.
Iindulge in local treats, find out what a "floating coffee" is, meet some wonderful Berliners and hear all kinds of great stories.
It truly is the perfect way to socialize and make plenty of new friends.
---
6/ Charlottenburg Palace
Berlin's biggest palace is truly a sight to behold and a must-visit while you're here.
Built at the end of the 17th Century, the palace served as a summer residence for Sophie Charlotte and is a prime example of baroque and rococo styles.
It is surrounded by a large garden and includes a mausoleum, a theatre, and a pavilion.
There are plenty of tours to choose from when it comes to the Charlottenburg Palace.
We recommend a day tour followed by a night show.
---
7/ Shows & Concerts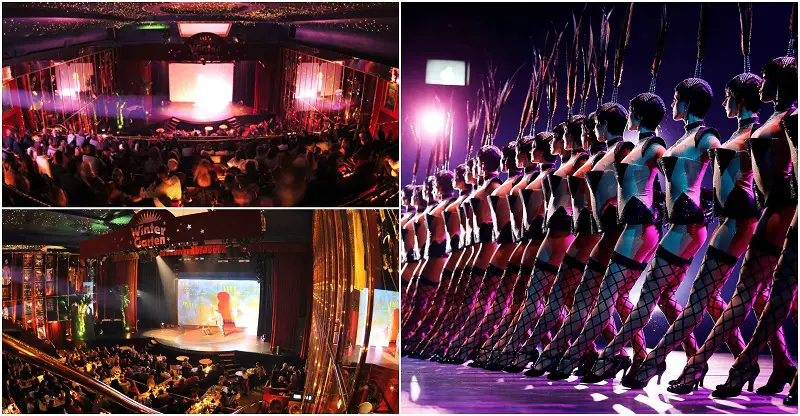 Berlin is a cultural hotspot with a vibrant theater and arts scene that simply should not be missed.
With so many theaters and concert halls all over the city, you are going to be spoilt for choice when it comes to picking a show.
Fortunately, we have a list of the best that the city has to offer for you to choose from.
Shows range from comedy, live theatre and even magic!
---
8/ Berlin's Famous Graffiti and Murals
Most cities would consider graffiti a form of vandalism but not Berlin.
Here, graffiti is considered art and with good reason.
It is seen as a form of expression and is often welcomed and admired, making Berlin the unique city that it is.
This 4.5-hour photo walking tour with a photographer guide will take you through the streets where you will see tons of hidden graffiti as well as big murals.
There are quirky areas that are known for its creative inhabitants, laid-back vibe, and cool coffee shops.
Once you're done taking pictures til your heart's content, ask your guide for some tips on the best restaurants in the area to end the night.
---
9/ 90s Berlin Exhibition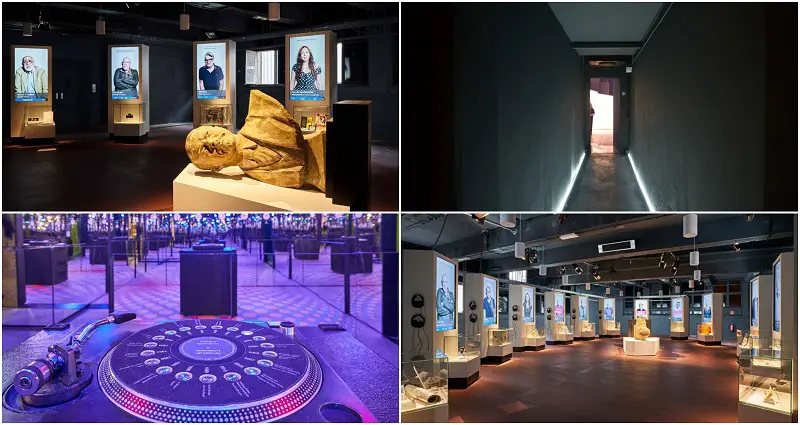 Go back in time to the Berlin of the 90s to learn all about the political, social, and economical problems that Berlin faced upon reunification.
It is the largest interactive multimedia exhibition of its kind, spread across 1500 square meters that includes a 286 square meter large 270°projection screen and numerous multimedia installations that demonstrate how quickly life changed in Berlin after the fall of the wall.
All in all, this exhibition is an eye-opener for those interested in German and Post-Soviet history.
---
10/ German Spy Museum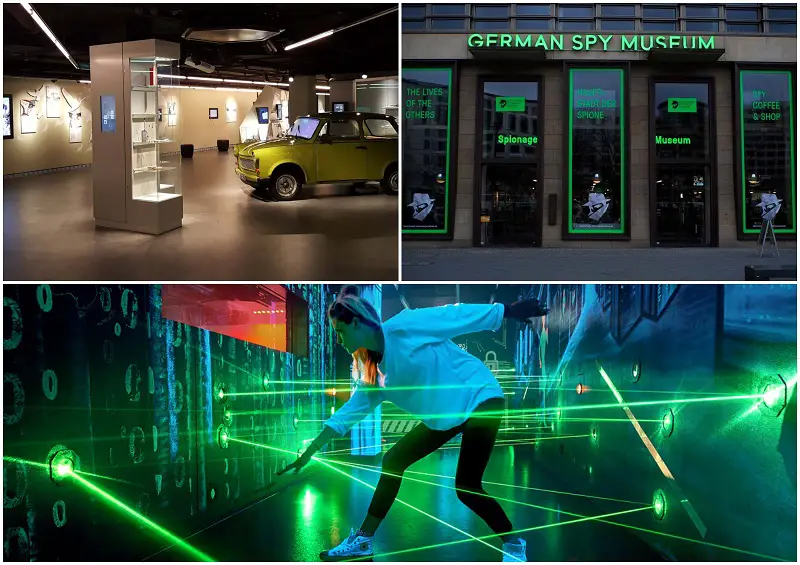 Now here's an attraction any 007 fan would absolutely love!
The German Spy Museum pays homage to the world of secret agents and the secret service.
Visitors can gain insight into spy techniques, legendary cases, and secret operations all through the use of multimedia and state-of-the-art technology.
It consists of more than 1000 exhibits and is the only spy museum in Germany.
So put on your spy glasses and get ready for an unforgettable evening!
The Spy Museum closes at 8pm daily so go early in the evening.
---
11/ Hard Rock Cafe
Live music, fantastic cocktails, and delicious food…what more could one ask for?
If this trio sounds like your cup of tea, head to Berlin's iconic Hard Rock Cafe.
Located in the heritage-protected Bauhaus building in Ku'damm, the Hard Rock Cafe is the perfect combination of modern design and historic charm, complete with a wall of Rock 'n' Roll memorabilia!
You can choose from a variety of menus depending on your appetite and preferences and get priority seating as well.
So get ready to party the night away!
---
12/ Ride a Segway
Let's face it – everyone loves a Segway ride regardless of their age.
Now you can combine the fun of a Segway ride and the magic of Berlin by night on this very special night Segway tour.
Join your guide and ride through some beautifully lit hotspots including the Brandenburg Gate, Potsdamer Platz, Sony Center, the Konzerthaus Berlin, the Gendarmenmarkt with its two domes and parts of the Berlin Wall.
You will also discover some amazing beach bars alongside the river Spree and ride through the scenic Hackescher Markt.
Your guide will not only educate you about these spots but also give you some great options for wining, dining, and dancing.
Berlin is a beauty by night. Make sure you don't miss this opportunity!
---
13/ Electric Carriage Ride
Want to feel like you've travelled back in time?
A ride in the traditional "Kraftdroschke" or electric carriage like in the days of Kaiser Wilhelm will make you feel like you've done just that.
Your guide will pick you up at the famous Hotel Adlon close to the Brandenburger Gate.
From there, you will continue onto the old districts of Cölln, Friedrichstadt, and Dorotheenstadt.
You will also visit Gendarmenmarkt, Museum Island, Checkpoint Charlie, the Reichstag building, the "Bundeskanzleramt", and finally return to Unter den Linden.
You'll stop at historic spots, hear insider stories of the Cold War while riding an electric carriage from the Wilhelm era.
This one is a must-do for history buffs.
---
14/ Evening Food Tasting
Berlin is a foodie's paradise with its wide array of local and international cuisine.
The best part is that no matter how late it is, you will always find something to satisfy your hunger pangs in this city that never sleeps.
Join this highly rated evening bike tour that will last 4.5 hours and take you to three exclusive restaurants where you will enjoy generous and lip-smacking tastings, interesting conversations and a casual local vibe.
The tour starts near the Berlin TV Tower in Alexanderplatz where you will meet your expert guide and hop on your bike.
From there you will ride through the downtown streets, listen to tales and trivia about famous landmarks and of course visit three of Berlin's amazing restaurants.
While the options may vary during the night, they do include a mix of German and international cuisine mostly served on large sharing platters.
Make sure you come hungry before going on this tour!
---
15/ Berlin Dinner Cruise
Berlin by night is absolutely stunning, to say the least and a boat ride is perhaps the most romantic way to enjoy the sights that this city has to offer.
Imagine your loved one and you cruising past the beautiful city after sunset, enjoying a lovely dinner with a glass of wine…sounds magical, doesn't it?
From casual pocket-friendly options to fabulous four-course meals and drinks, the sky's the limit when choosing a dinner cruise in Berlin.
Most of these take you past the must-see highlights of the city and have a flexible menu so that you can decide what's best for you.
---
16/ Berlin TV Tower
If you really want to see Berlin from a different point of view and make an evening of it, purchase the Window Table Restaurant Ticket and head up to the "Sphere" restaurant at the Berlin TV Tower.
With this ticket, you can skip the waiting at the entrance and grab a window table at the restaurant, which really is the best seat in the house.
The revolving restaurant lies 207 m above the city and has a spectacular bird's-eye view of Berlin.
They serve both local Berlin and Brandenburg cuisine as well as seasonal and international specialities.
After you've eaten your meal and been mesmerised by the city, head to the observation deck or grab a drink at Bar 203, Berlin's highest bar.
---
Berlin will enamour you, open your mind like never before, and leave you wanting more. That's the magic of Berlin at night!
We do hope that you enjoy these experiences and if you have any more activities to add to the list, please leave a comment below.
Happy travels!
Find more Things to do in Berlin at Night